The Top 6 Ways to Accessorize with Pearls
Posted by KIM CHUA
Pearls are a classic piece of jewelry that can work for almost any occasion. They're delicate, elegant, and timeless. The key to wearing pearls is knowing how to accessorize them properly so they look good with your outfit or outfit theme. Here are some tips on how to choose the right pearl jewelry for different outfits:
1. If you want your pearls to stand out, keep your other jewelry minimal.
The beauty of pearls is that they can stand on their own—no need to overload your neck with bracelets or rings.
Pearls are the star of the show when it comes to jewelry and should be the only piece of jewelry you're wearing if you want them to stand out. However, if you want to add other accessories, try a dainty ring or bracelet in silver or gold and avoid clunky pieces such as large chandelier earrings that might compete with your strand of pearls.
Doing so will help ensure that all eyes stay focused on those gorgeous white gems around your neck!
2. Or use pearls to blend in with your outfit and let your other jewels shine.
If you're wearing a dress with a lot of flares, try to keep your pearls simple. Choose a strand that's small and dainty, and don't wear any other jewelry on top. You can also use pearls as a neutral base for your outfit—they'll help blend in with whatever else you're wearing so that your other pieces stand out even more.
A great example is a simple black cocktail dress. Sure, you can class it up with a white pearl necklace, but what if you want it to stay casual and toned down? Easy: wear black pearls instead. They'll blend in with your look but give the outfit some depth (and a bit of iridescence).
A great way to accent pearl jewelry is to use them alongside larger, more glimmer pieces. Think of a pearl bracelet with a large sapphire at the center, or
pearl stud earrings

 
next to big gold hoops.
3. Don't be afraid to mix metals with pearls!
Pearls are one of those pieces that can be worn with anything. They're a classic, timeless piece of jewelry that goes with everything from jeans to gowns. But what if you want to give your look some edge and make it stand out? The answer is simple: mix metals.
A white gold necklace paired with a silver bracelet or watch adds an unexpected twist to an otherwise neutral ensemble. Add in a pearl ring and you've got a complex-yet-elegant look.
Different colored pearls give your metals a different type of flare, too. Black pearls and gold? Dangerously elegant. White pearls and platinum? Film noir classic.
4. If you're wearing pearls, keep your hair simple.
You don't want to distract yourself from those gorgeous little sea gems. Here are a few things to keep in mind when it comes to hairstyles and pearl jewelry:
Keep your hair down or wear it up in a simple bun. If you have long hair, try to keep the style minimal; hair accessories can become too much of a distraction and quickly overwhelm your gazers. Wearing your hair down is also a good choice, as it helps to show off the length of your neck and accentuate your collarbones which should be adorned with a beautiful pearl necklace.
Avoid wearing a headband or other headwear. If you want eyes on your pearls, then avoid wearing large accessories nearby. You don't want your pearl earrings to get lost in the mix—you want them to stand out!
Keep your hair color neutral so that it doesn't compete with the pearls. Some colors tend to clash with pearls, while others harmonize well with them. If your hair is flashy, no one is going to look at the pearls around your neck, hanging from your wrist, or clipped to your dress.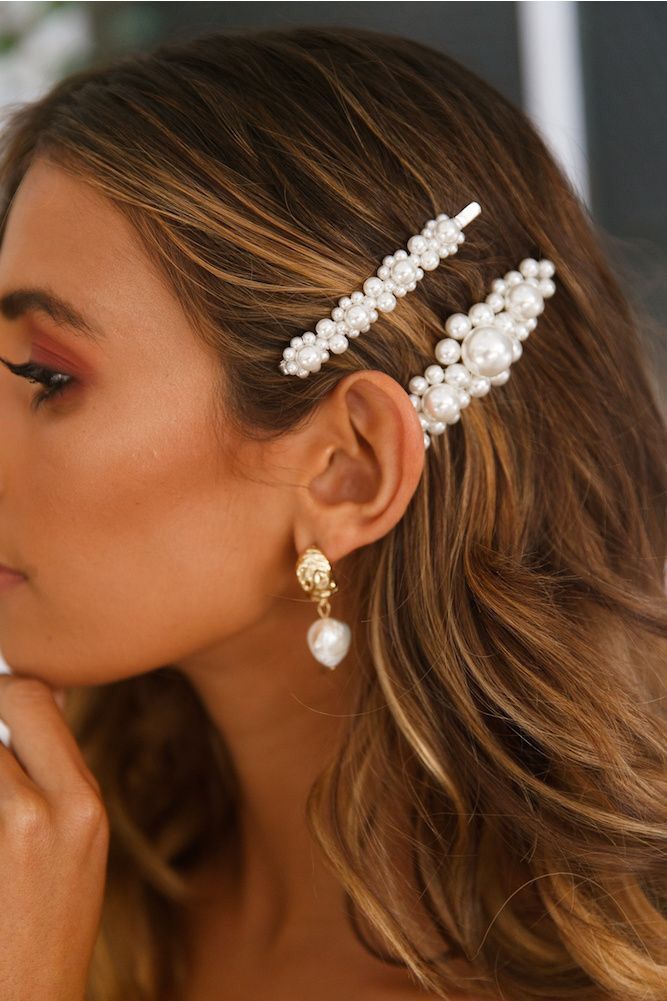 5. For evening wear, dress up pearl jewelry with crystal accents.
A beautiful necklace is a work of art, and in order to really showcase its beauty, you need to pair it with something equally exquisite. Crystals are a great choice because they complement the pearls and create an interesting contrast against them.
This look is great for women who want to add a little glamour and sparkle to their pearl jewelry.
Pearls can be worn with crystals in this instance because the pearls are already so stately and elegant that they need just a touch of extra sparkle to bring out their best qualities.
6. For a casual look, wear pearl jewelry with other natural materials.
Natural materials like bone, wood, or shell reinforce the natural aspect of the pearl, itself.
This is a great look for women who want to wear pearls but don't want to feel too formal.
This look works especially well with small freshwater pearls because they are so delicate and pretty that they don't need much else to enhance them.
Wearing pearls with other fine natural materials adds some subtlety and elegance without overwhelming the look with too much flashiness. It's casual, it's easy, it's all you.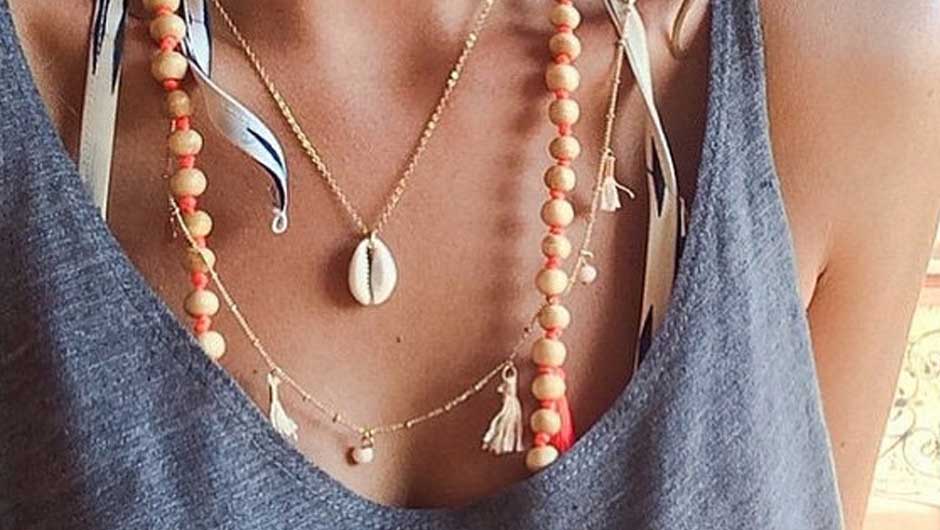 Pearls are gorgeous, versatile, and classic. They're an essential piece of jewelry no matter your style.
Whether you're in the market for a gift or looking to upgrade your own jewelry collection, pearls make great choices.
If you take anything from this article at all, it should be this:
1. They go with everything. Pearl earrings can be worn with jeans and a t-shirt or with a cocktail dress; pearl necklaces look great with anything from a basic tank top to an evening gown, and pearl bracelets work with everything in between.
2. They're appropriate for any occasion. From casual summer get-togethers to fancy winter galas (and everything in between). When it comes time to decide what accessories to wear, this wide range of options is always appreciated by those around us who have limited time or money on their hands!
We hope you enjoy wearing your pearls as much as we do! It takes a little know-how, but with this guide at your fingertips, you can be sure that no matter what you're wearing, your pearls will always look amazing.