Gems and Birthstones: How to Pick Out the Perfect June Birthstone Jewelry
Posted by KIM CHUA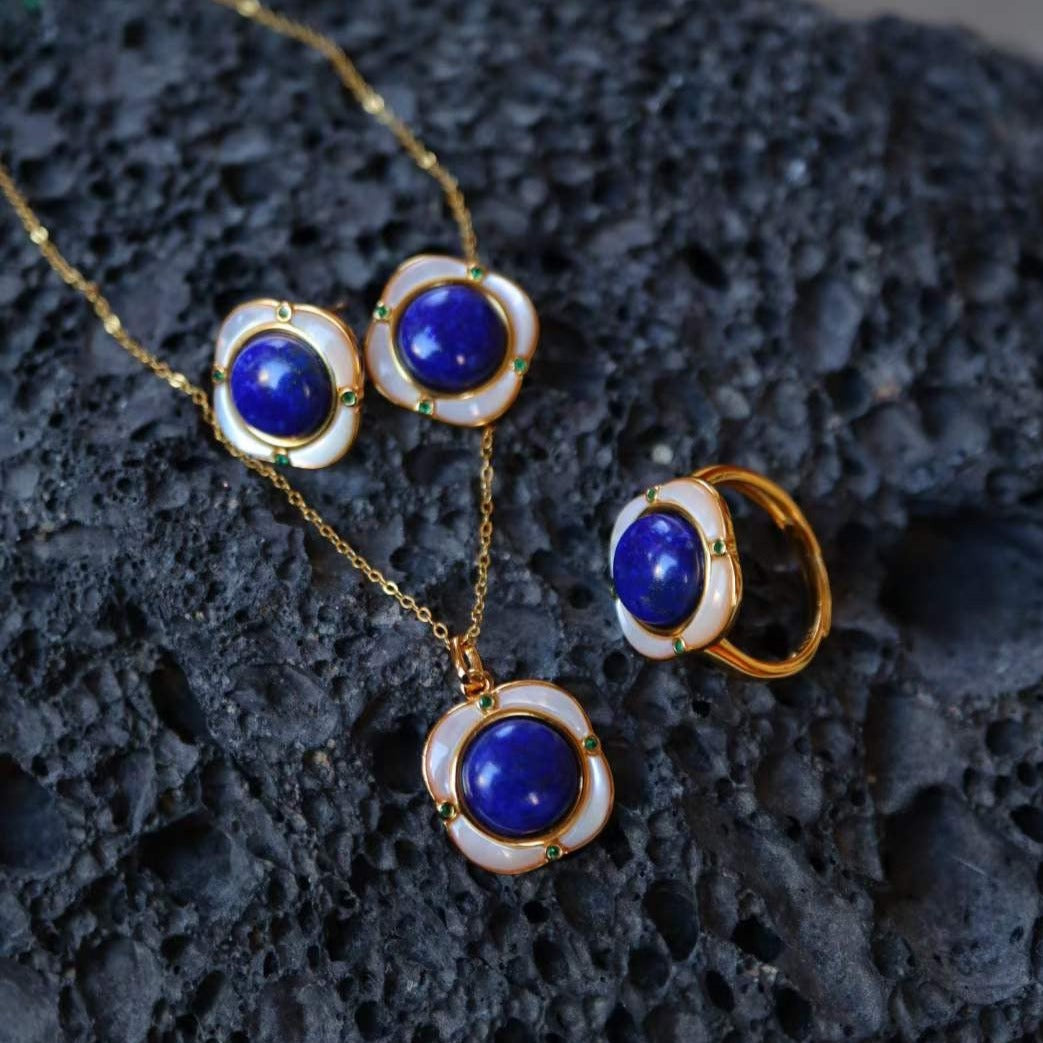 Are you on the hunt for a special something for someone born in June? You've come to the right place. June's birthstone is pearl, and what better way to honor that special someone than with a piece of jewelry featuring this stunning gemstone?
We know there are lots of options when it comes to jewelry featuring pearls and other gems, so we want to help guide you to the perfect June Birthstone jewelry design. Let us show you our collection of stunning designs, expertly crafted with gems and birthstones combined in unique ways that will surely make your gift recipient swoon!
We know it's hard to find just the right gift, but let us help you narrow down and find some options that suit your taste and budget with our collection of elegant June Birthstone Jewelry. Let's dive into all the wonderful possibilities for this special occasion!
Introduction to June Birthstone – Pearl
If you're looking for a special gift for someone celebrating their birthday in June, consider a piece of jewelry featuring the month's birthstone — pearls! Known as "the queen of gems," pearls have a long history of revered symbolism in many different cultures.
Considered to be both classic and chic, pearls also make great birthstones because they're associated with wisdom, growth and purity. Not only are they great milestones to commemorate special occasions, but they also make the perfect addition to any jewelry box.
Whether you're looking for something subtle or something statement-making, there are plenty of beautiful options to choose from when it comes to a June birthstone gift. From simple pearl studs to bold pearl necklaces and bracelets, there's bound to be something that will take your giftee's breath away.
Types of June Birthstone Jewelry
June's birthstone is the pearl, a symbol of purity, innocence and beauty. Pearl jewelry has been around for centuries and is one of the most popular pieces you can give as a gift, making it the perfect choice for June birthdays.
When considering different types of June birthstone jewelry to purchase, here are some great options to consider:
- **Earrings:** Pearl earrings are classic and timeless. Whether it's a simple pair of white freshwater studs or dangling Akoya pearls with diamonds, pearl earrings make great gifts!
- **Necklaces:** pearl necklaces come in many styles ranging from single strands, multiple strands, varying shapes or sizes and even mixed with other gemstones.
- **Rings:** Pearl rings are also an option for June birthday jewelry. Consider pairing a large baroque pearl with diamond accents or a cluster of smaller pearls and diamonds for an eye-catching ring!
- **Bracelets:** Bracelets make beautifully unique gifts. Look for Italian designs that feature white and black cultured pearls combined with sterling silver accents.
Symbolic Meaning Behind June Birthstone Jewelry
Pearls, as the June birthstone, have huge symbolic meaning. Pearls were seen as symbols of purity and innocence, making them the perfect choice for new mothers, celebrating a wedding or even to mark a special anniversary.
They are also suitable for those who are looking for something special and meaningful to mark the birth of a child in June. Pearl jewelry signifies protection and guidance on a person's journey in life.
This makes pearls the ideal choice for any special occasion in June or as a gift to celebrate the start of summer. The choice of pearl jewelry available means that you can find something suitable for any person and any budget.
Tips for Choosing the Perfect June Birthstone Jewelry
June is a special month, celebrated by many birthdays, anniversaries and special occasions. And what better way to mark this special time with the perfect June birthstone jewelry? Here are a few tips on choosing the perfect June birthstone jewelry:
### Know What You're Looking For
June's birthstone is the pearl and these beautiful gems come in a variety of shapes, sizes and colors. From the classic white pearls to the rare golden South Sea pearls, you're sure to find something that will be perfect for your special someone.
### Look for Quality
When selecting a piece of jewelry featuring an authentic June birthstone, remember to look for quality. The best pearls are those that are luster-rich and free of blemishes or other defects. Quality gems should also have good symmetry and be free of chips or cracks.
### Consider Price
Another important factor while choosing the perfect pearl jewelry is price. Pearls can range from very affordable to extremely expensive. The different factors such as size, color and shape of each gem play significant roles in determining its value.
When it comes to finding the perfect June birthstone jewelry, make sure to keep these tips in mind so you don't miss out on a timeless piece!
How to Wear and Care for Your June Birthstone Jewelry
If you're looking for June birthstone jewelry that you can treasure and wear for years to come, pearls are the perfect choice. Pearls come in a number of different sizes, shapes, and shades, meaning that there's something to suit everyone's style. From simple studs to statement necklaces, you'll be spoiled for choice with the range of pearl jewelry on offer.
To keep your June birthstone jewelry looking its best for years to come, here are a few tips:
* Clean your pearls regularly with a soft cloth and gentle detergent.
* When not wearing your pearls, store them away from direct sunlight and humidity to prevent discolouration.
* Remove your pearl jewelry before applying skin creams or perfumes to avoid damage.
* Have your pearl necklace restrung once a year to ensure its durability.
Popular Jewelry Pieces With the June Birthstone Pearl
Pearl jewelry is the perfect way to express your love and affection for someone special, and June birthstone pearl jewelry makes the perfect gift to celebrate their birthday. Whether you opt for a classic necklace or a more modern take on the classic design, there are several options available to choose from.
### Necklaces
Necklaces are popular choices for June birthstone pearl jewelry and come in a range of styles and sizes. A single strand of pearls makes an elegant statement, while adding a pendant can add a more personal touch to your gift.
### Bracelets
Pearl bracelets are timeless classics and come in many styles, from delicate chains adorned with handfuls of pearls to more elaborate designs featuring multiple strands. If you're looking for something truly unique, you can opt for a personalized bracelet with engraving or charms that reflect their interests.
### Earrings
Earrings make great gift items because they can be worn everyday or special occasions alike. Choose from classic pearl studs or dangling earrings that showcase the beauty of pearls in unique ways. And if you want something extra special, dazzling diamond-studded earrings make an unforgettable gift she'll treasure forever!
Conclusion
So there you have it — when you're shopping for June birthstone jewelry, you're looking for something classic, elegant and timeless. Whether you're shopping for yourself or a gift for someone special, we have the perfect gem and birthstone earrings, necklaces and bracelets that show your June-born loved one how much you care. Shop our June birthstone pearls and gemstones today and find that perfect something that will last a lifetime.